Wood Chip Supply
Edge Renewables is a major player in the production and supply of wood chip across the UK. With depot sites in both Shropshire and Herefordshire, we have been supplying clients across the domestic, commercial, agricultural, and public sector for the last 11 years. Using our own specialist machinery, we can dry, chip, store, and supply wood chip to the correct specification for all models of wood chip boilers and other applications.
Edge Renewables are BSL (Biomass Suppliers List) and Woodsure Plus accredited suppliers, giving you full confidence that we consistently produce and supply high quality wood fuel for your biomass boiler. We also use what we sell! Edge Renewables runs its own series of boiler instillations that produce the heat necessary for our wood chip drying plants.
Our team of experts, coupled with a carefully managed production process, ensures that we can provide a first-rate service with excellent customer satisfaction. Edge Renewables can meet the needs of your individual requirements to ensure the trouble-free and uninterrupted operation of your boiler(s).
Take a look into our wood chip production process:


Sourcing
The round timber we purchase is sourced locally to our production depot sites in Shropshire and Herefordshire in order to keep our environmental impact as minimal as possible. We store all of our timber on-site in order to ensure that we can continue to supply during periods of high demand. At Edge Renewables, we also like to work with, and support local businesses as part of our strong community culture.
DRYING
Edge Renewables currently dry over 35,000 tonnes of wood chip per year, with the capacity to process dry 45,000 plus. Our round timber is stored at our depot for up to 12-18 months when air dried, but this process can be reduced to 24 hours through our onsite chipper and dryers. Air-drying aims to get the moisture of the wood reduced to below 30%. Given the uncertainty of weather and drying duration, our specialist drying equipment with walking floor technology ensures that the final product has the correct moisture content for your boiler, time after time, whatever the weather.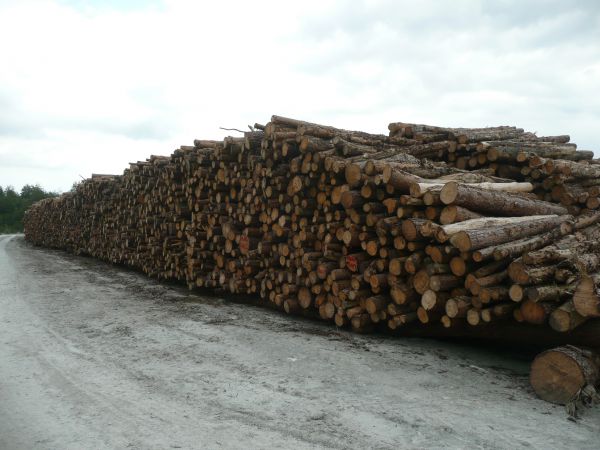 Chipping
We have our own chipping plant on site which can process about 1 tonne of round timber per minute using our renewable energy powered Holzmatic wood chipper, or even faster with our Albach Dimante2000.


Storage
We maintain the quality of the wood chip we have produced by storing our chip in large open ended buildings with hard-standing concrete floors to prevent any contamination to the chip. Between our two chip production sites, we have the capacity to store over 5,000 tonnes of dry wood chip. The vast amounts of storage space for timber, both in round and chip form, ensures that we have a large stock capacity that's ready to go out as required. This is ideal for high demand periods and means we're the safe choice as your wood chip supplier.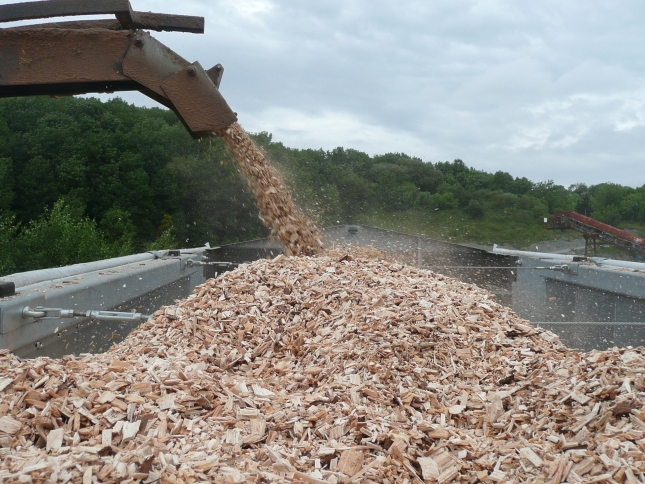 Sampling
Wood chip produced at our depot sites is tested for quality and moisture prior to delivery. This is to ensure that you receive the highest quality wood chip. Wood chip is process dried to a moisture content between 25-28% depending on the individual customers' requirements. This is how we guarantee a quality product every time.
Delivery
We deliver wood chip via one of our several artic walking-floor lorries, or, for smaller loads, our 38m³ Blown delivery lorry. Our blown delivery lorry is a great way to fill tricky to access domestic fuel stores! Our experienced delivery drivers ensure a smooth process. Want to collect? We have our own weigh bridge and both our depot sites and are happy for our customers to collect if they prefer. We always have plenty of stock dried and ready to go!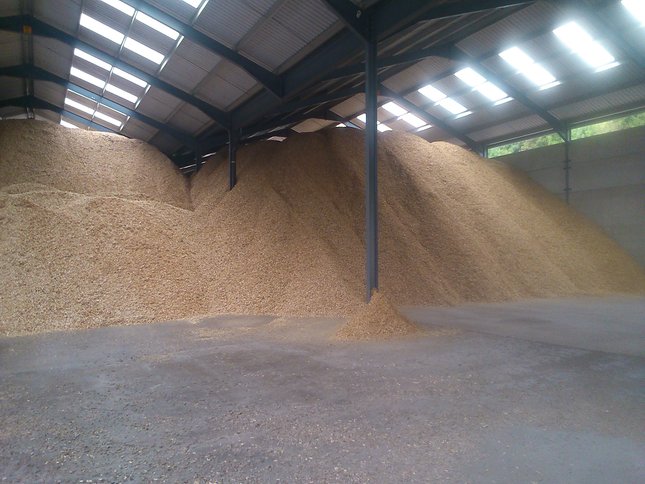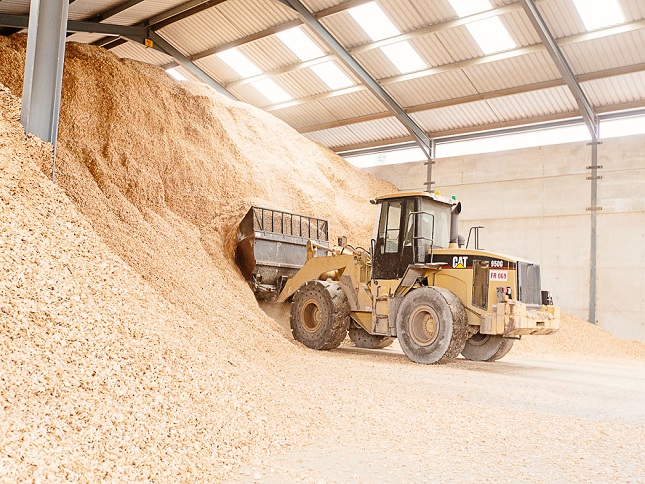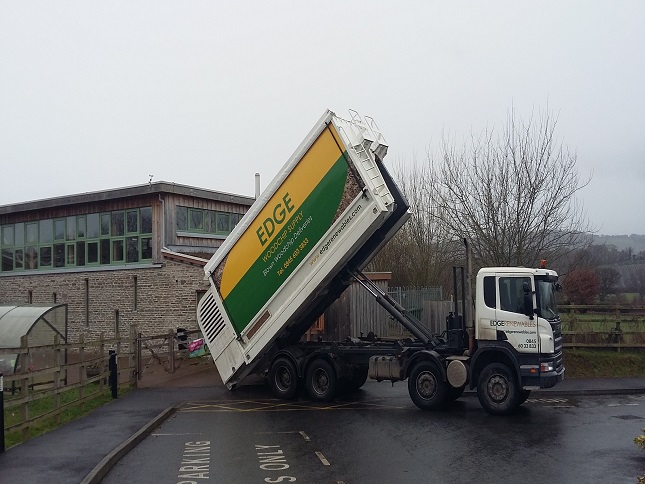 Moisture Meters
It is vital that any biomass fuel used within a biomass boiler (such as wood chip) meets a specific moisture level to ensure the smooth and uninterrupted running of a boiler. To help gauge the moisture level of wood chip, moisture meter devices are available in a variety of formats.
Edge Renewables uses and promotes the following moisture meters that are suitable for chip, logs or pellets.
Humimeter BMA
Professional Moisture meter for determining water content of biomass
Suitable for suppliers and operators of biomass heating systems for swift automatic measurement of wood chips, wood pellets, wood shavings, elephant grass, sawdust, and corn cobs
Humimeter BP1
Pellet moisture meter
Suitable for measuring quality control in wood pellets together with special pellets (Thistle, Straw, Rape, etc.)
Humimeter BM1 & BM2
Highly accurate moisture meter with automatic bulk density compensation for rapid varication of water content
Compatible for wood chip, bark, pellets, elephant grass, wood shavings, sawdust, and corn cobs
Humimeter BLO
Online measuring system that provides online analysis of water content of wood chip
Moisture meters available for alternative materials including food, grain, paper, etc.
Humimeter WLW
Wood moisture meter with ram electrode
High hammering depth with high measuring range of up to 150%
Perfect for professional applications (Sawmills, Carpentries, Timber Companies, etc.)
Humimeter BLW
Round timber and split logs moisture meter with ram electrode
High measuring depth and high measuring range (up to 60% water content)
Perfect for suppliers and operators of biomass heating systems
Humimeter BL2
Universal biomass moisture meter
Measuring device with insertion probe and ram electrode
Compatible for round timber, split logs, wood chips, pellets, hay, and straw bales
Humimeter BLL
Wood chip moisture meter with 1 meter insertion probe for determining water content
To find out which moisture meter is right for you or for any further information regarding our biomass moisture meters please contact our sales team at sales@edgerenewables.com