Edge Renewables are specialists at installing large Solar PV structures from 30kW to 1MW and provide solar solutions appropriate for both domestic and commercial situations. We install Solar PV systems on roof structures or ground-mounted systems ideally facing 15-30° south.
Sunlight activates the Solar Photovoltaic (PC) panels creating an electrical current which is converted from DC (direct current) to AC (alternating current) that can then be used to power anything from household electrical appliances to larger industrial equipment.
When choosing a suitable site for an installation it is essential to make sure that there are no other large buildings or trees overshadowing the prospective area. Anything obstructing sunlight will reduce electrical energy generation due to shading.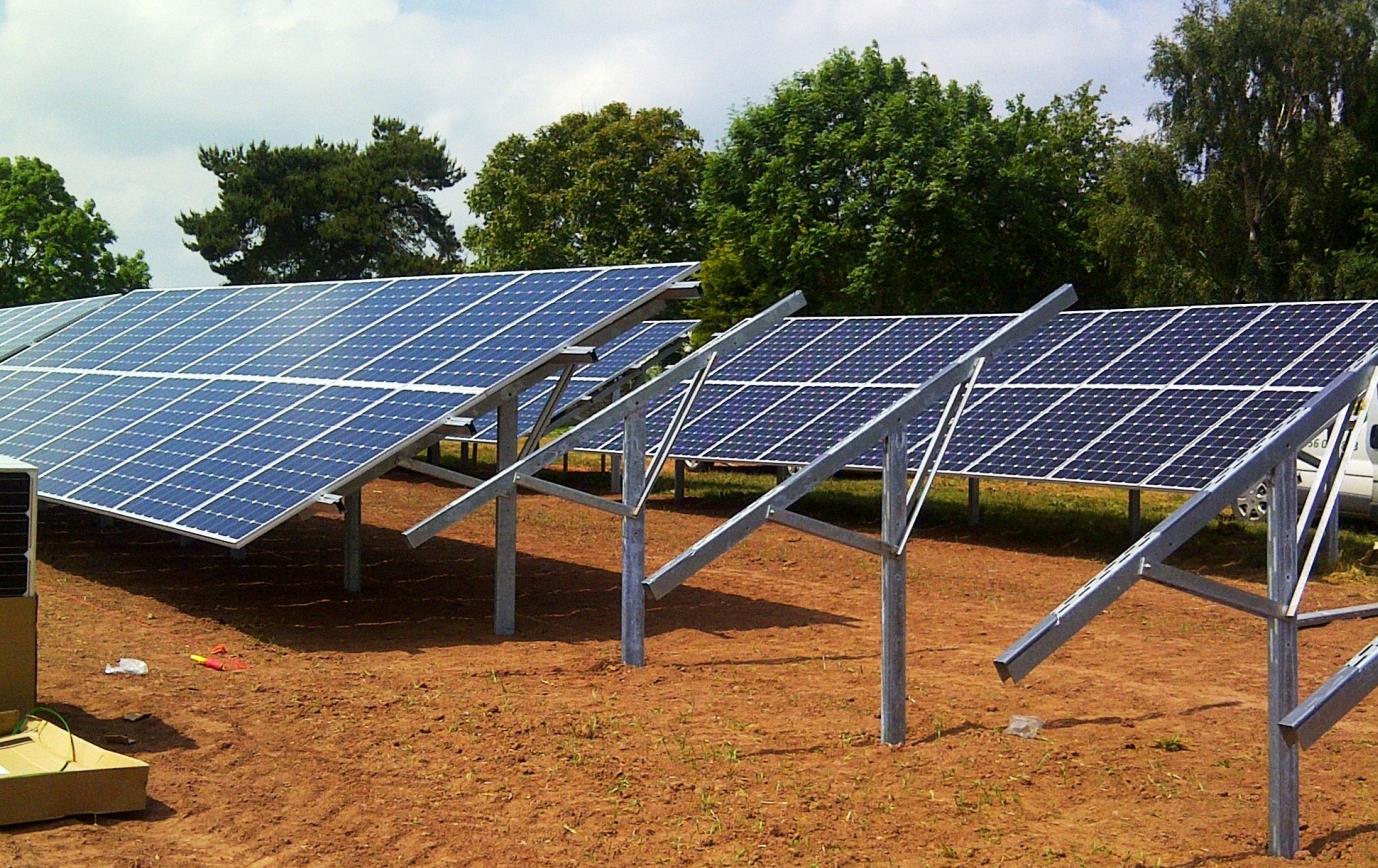 How Solar PV can benefit you?
Reduce electricity bills
Reduce your carbon footprint
Sell the electricity back to the grid
If you are generating more electricity than you consume you are able to sell the surplus energy back to the grid. If your system exceeds 30kW you can have an import/export meter installed and be paid for all of the electricity exported into the grid.
Edge Renewables currently utilises solar panels by well-known household names such as Sharp, Sanyo and Hyundai. We also offer some of the popular economical panels from Upsolar and Canadian Solar. Our team has installed solar PV systems on to a wide range of buildings including - poultry sheds, industrial premises, farm buildings and domestic properties.
How to maximise your Solar PV system's ROI using Commercial Batteries
Commercial batteries can store surplus energy that can later be used on-demand. This allows you to maximise on your solar investment through storing electricity that can then be used as and when it's needed, thereby reducing your dependency on the grid. In certain cases, excess energy could even be sold back to the grid.

Edge Renewables are starting to install commercial battery solutions alongside their solar installations for domestic and commercial clients across the UK. Contact us today to talk about the best battery solution for you.