Wood Chip Supply
Not only does Edge Renewables install biomass boilers we produce the fuel for them too. We supply sustainably-sourced woodchip to domestic and commercial clients for use in boilers play grounds, equestrian and farming. Wood chip is chipped on site and dried to the correct moisture using walking floor driers and drying floors. We provide a high quality service with excellent customer satisfaction and will work with the customer to ensure a smooth and efficient delivery service. As well as large deliveries with a walking floor arctic, we supply smaller loads with our 38m³ blown delivery lorry.
Edge Renewables' team of experts coupled with a carefully managed production process ensures that we can meet the needs of individual requirements to ensure a trouble-free and uninterrupted operation of boilers. Using our own specialist machinery, we can supply woodchip to the correct specification for all models of domestic and commercial woodchip boilers and other applications. Edge Renewables are both Woodsure Plus and BSL approved suppliers.
Chip Specification
Edge Renewables - Standard Woodchip

| | | |
| --- | --- | --- |
| Chip Size | G30 | G50 |
| Moisture | 22-30% | 22-30% |
The quality we provide
Drying
All round timber is stored within our depot for 12-18 months. The higher moisture content of the round timber the longer it will be left to air-dry to ensure that the final product has the lowest moisture content as possible.
Alongside our naturally drying timber we also process dry wet wood chip, taking the moisture out with Fliegl dryers using walking floor technology. This enables us to produce a high quality product time after time whatever the weather conditions.
Edge Renewables currently has two wood chip depots in Shropshire and Herefordshire supplying over 40,000 tonnes per year, with the capacity to produce 60,000+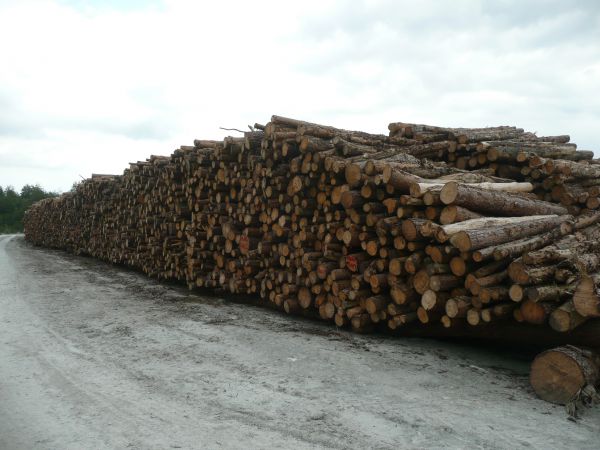 Chipping
Once the moisture content of the round timber has reached a suitable level it is chipped to either a G30 or G50 size as standard. This will be suitable for both domestic and commercial boilers.
We have our own chipping plant on site which can process about 1 tonne of round timber per minute. The wet wood chip is then sent through our dryers to bring the moisture levels down to the desired level. Over the two sites we have 12 dryers in operation, producing a combined total of over 200 tonnes per day.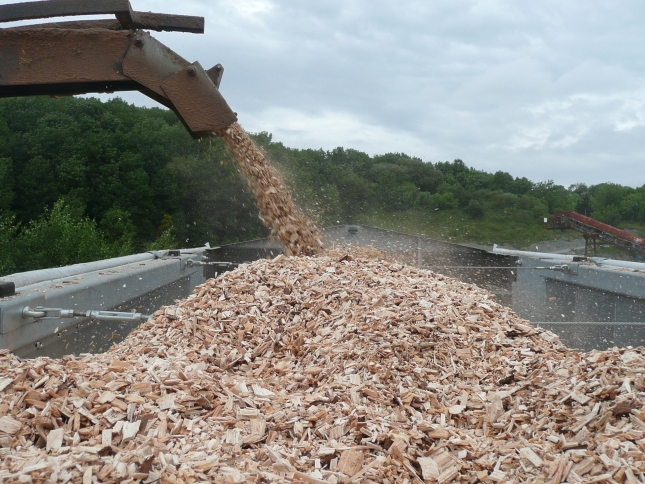 Storage
After the round timber has been chipped it will then be put into storage. Our storage buildings are located at our chip production sites. Each building has hard-standing standing concrete floors to prevent any contamination into the chip.
Over the two sites we have the capacity to store over 5,000 tonnes of dry woodchip ready to go out on demand when required.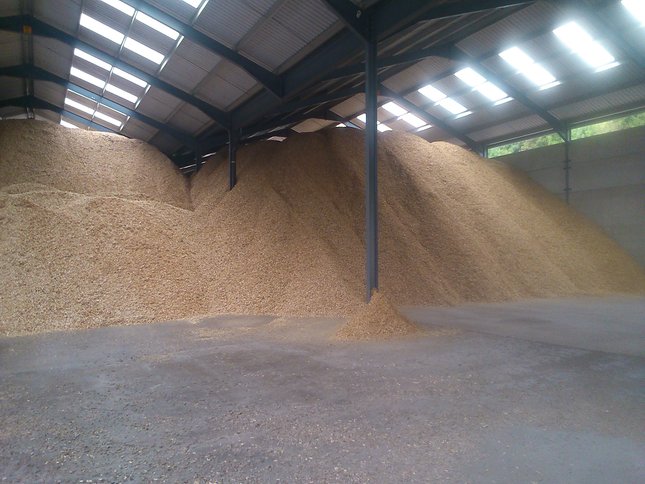 Sampling
Each load of dried woodchip that is delivered from our depot is tested for quality and moisture. This is to ensure that the highest quality of chip has been produced for the customer. The moisture is tested in one of the following ways: moisture-bucket, moisture-probe or oven-tested.
Woodchip is process dried to a moisture content between 22 - 28% depending on the customers' requirements, ensuring a quality product time after time.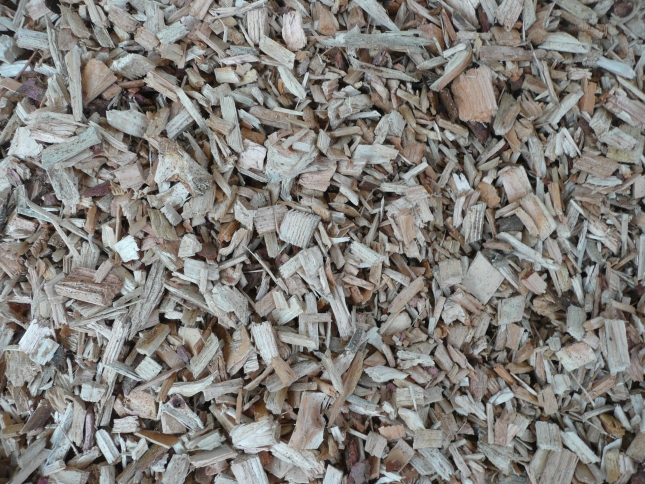 Delivery
We deliver the wood chip either via one of our several artic walking-floor lorries, or for the smaller loads our 38m³ Blown delivery lorry, a great way to fill many domestic fuel stores which can be tricky to get to! At both sites we have our own weigh bridge and are happy for our customers to collect if they prefer – we always have plenty of stock dried and ready to go.