Edge Renewables are currently able to offer two different types of Viessmann biomass boiler either a Pyrot boiler ranging from 100-540kW or the Pyrotec boiler; 390-1250kW.
Viessemann Pyrot Boiler
The Pyrot is a fully automatic firing boiler, the rotating combustion chamber enables an optimised utilisation for the wood gases with little minimum dust emissions at all power levels. The boiler is intended for use as a basic load boiler and is characterised by a very high control performance.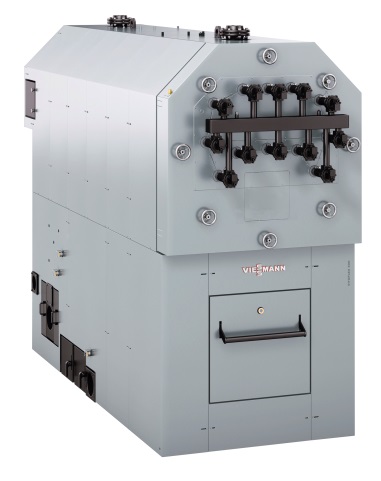 Specifications:
Fully automatic wood boiler with rotation combustion
Rated output range: 100 -540kW
For dry wood fuels with a maximum water content of 35%
92% Efficiency
Permissible flow temperatures up to 100°C
Benefits of the Pyrot:
High efficiency levels
Low emissions through regulated air supply
Low Particle Combustion
Two-Pass Heat Exchanger
Automatic ignition - saves fuel!
Easy service due to fully automatic ash removal, optional pneumatic cleaning system and flue gas dust extractor
Highly developed safety devices ensure a safe and reliable operation
Available as a complete, ready-to-use containerised system
Viessemann Pyrotec Boiler
The Pyrotec boiler uses an underfeed stoker with a downward external grate along with a moving burnout grate, enabling the boiler to achieve the best possible combustion results. The charging auger moves the wood fuel into the combustion chamber, where it is then pre-dried and degassed using a primary air supply.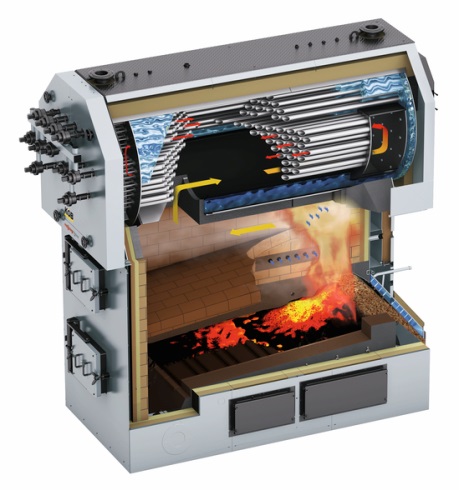 Specifications:
Fully automatic wood boiler with grate combustion
Rated output range: 390-1250kW
Universal application for all types of wood fuel from 10% - 50% moisture
Up to 92% Efficiency
Flow temperatures up to 100°C
Benefits of the Pyrotec:
High efficiency thanks to proven combustion technology
Regulated primary and secondary air supply
Easy service due to fully automatic ash removal, optional pneumatic cleaning system
Highly developed safety devices ensure a safe and reliable operation
Optimum system output
Automatic ignition device
Excellent output control from 30-100%