HDG Biomass Boilers
Due to their proven high quality, efficiency and reliability - Edge Renewables installs HDG biomass boilers in all their commercial and domestic systems.
The HDG biomass boilers have a number of key benefits:
High Efficiency
Low Emission Values
Automatic Ignition
Self-Activated Cleaning
Large ash Container
High return on Investment
The HDG boilers have been safety tested and have key components to prevent back-burn and the release of low-temperature gas. A thermostat is located on the boiler to control the temperature of the boiler so that it only uses the required heat.
HDG boilers have several mechanisms that make the running of the boiler extremely convenient for the owner. Some of the main features are the automatic transportation of the fuel to the combustion chamber, the automatic ignition of the boiler and self-activated cleaning along with a large ash container.
The boilers are available in three different fuel types; chip, pellet and log; at present Edge Renewables install the HDG chip and pellet boilers. The HDG boilers range from 10 kWh up to 400kW therefore we can find an appropriate boiler for any situation.

Benefits of Biomass Boilers
Significant fuel cost reduction.
Receive RHI payments for the energy that you generate.
Produce savings on investment in the region of 15-25%.
Payback period of 3 to 7 years.
Reduce ventilation with external combustion.
Environmentally friendly.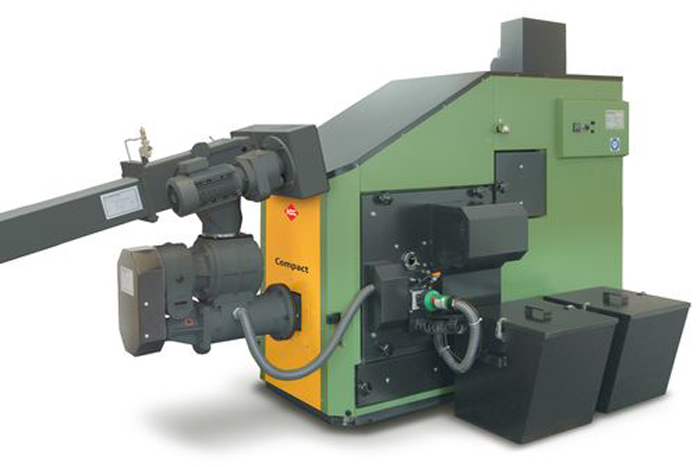 We offer the boilers to customers in our two main solutions; cascade and containerised. Both solutions come with high quality HDG boilers with either chip or pellet as the fuel.
Containerised System
The containerised solution is one of the simplest options when switching to renewable energy. The following items are situated within the container; 199kW (chip boiler) or a 199kW (pellet boiler), accumulator tank for heat storage, flue, heat meter (RHI compliant), control panel, expansion vessel and distribution pump.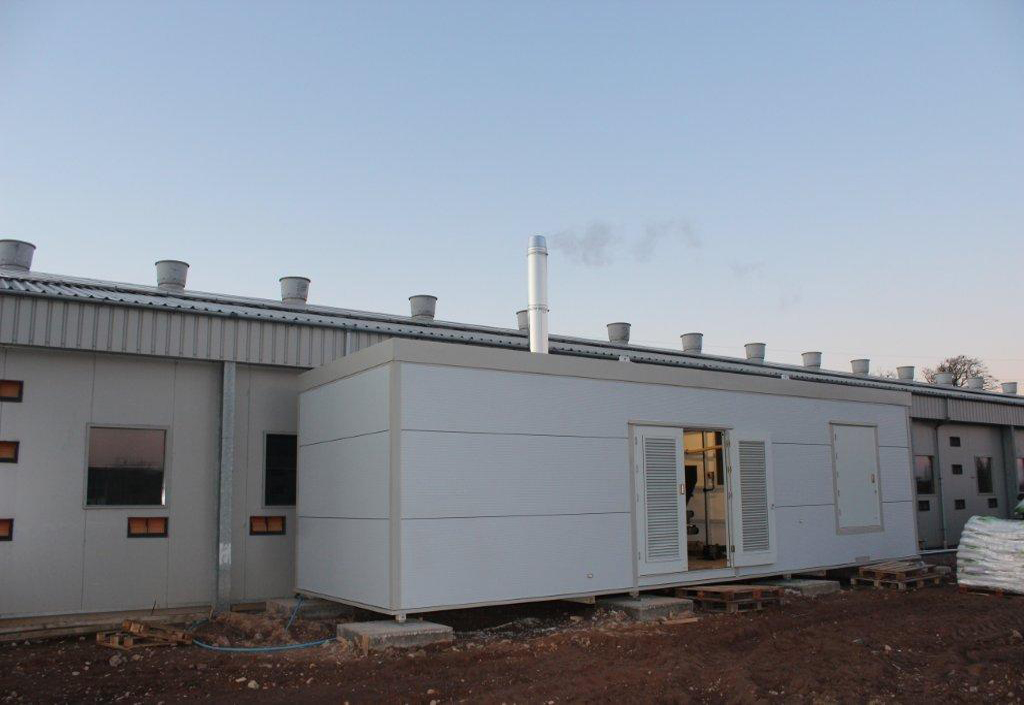 Cascade System
Edge Renewables' cascade solution also uses HDG biomass boilers. The difference between this and the containerised solution is that a number of boilers can be housed within one building. This is often the preference within the agricultural sectors especially when installing a number of biomass boilers to meet the heat demand for poultry sheds.