ETA Biomass Boilers


Edge Renewables install ETA biomass boilers in their commercial and domestic systems; this is due to the high quality, high efficiency and reliability of the boiler. Edge Renewables have installed the ETA 50 - 199kW boilers and recently the large ETA 500kW boilers The ETA biomass boilers have a number of key benefits which have made them the market leader in Germany & Austria for the past two years:
High Efficiency
Remote access via "meinETA" from PC, Smart Phone or Tablet
Automatic Ignition
Can burn multiple fuels with one boiler
Self-Activated Cleaning
Large ash Container
High return on Investment

The ETA boilers also have an extended warranty of 5 years on all components and the build of the appliance giving you more security on your investment.
The ETA boilers have been safety tested and have key components to prevent back burn and the release of low temperature gas. With a large single chamber rotary valve its makes overfilling impossible.
ETA boilers have several mechanisms that make the running of the boiler extremely convenient for the owner. Some of the main features are the automatic transportation of the fuel to the combustion chamber, the automatic ignition of the boiler and self-activated cleaning along with a large ash container.
ETA produce biomass boilers to burn wood chip, pellets, logs, a log/pellet combination boiler and some very compact models designed for the domestic market. The beauty of the large boilers, equip with exhaust gas recirculation, means you can switch from burning wood chips to pellets with the flick of a switch!
With ETA we can offer a boiler and solution to every scenario you may have.
Containerised…
The containerised solution is one of the simplest options when transferring to renewable energy. When purchasing a containerised solution the following will be within the container; 199kW (chip boiler) or a 199kW (pellet boiler), accumulator, flue, heat meter (RHI compliant), control panel, expansion vessel and distribution pump.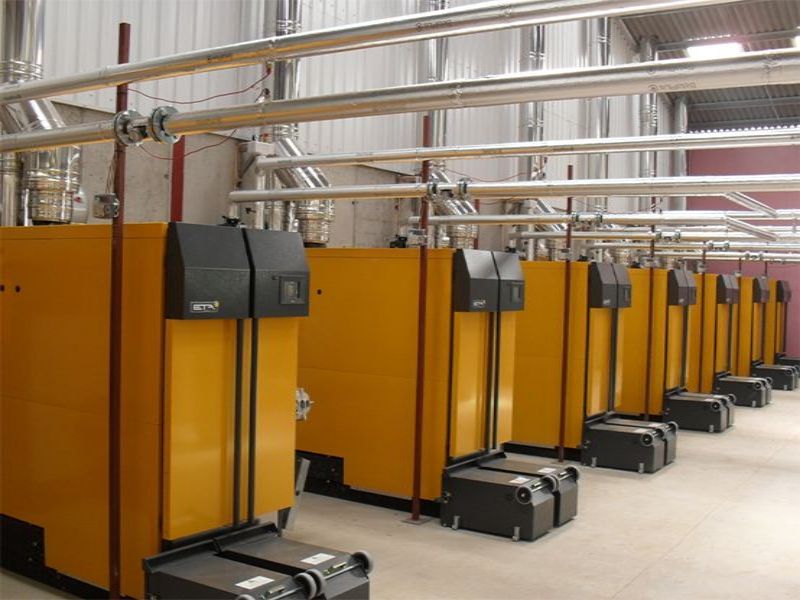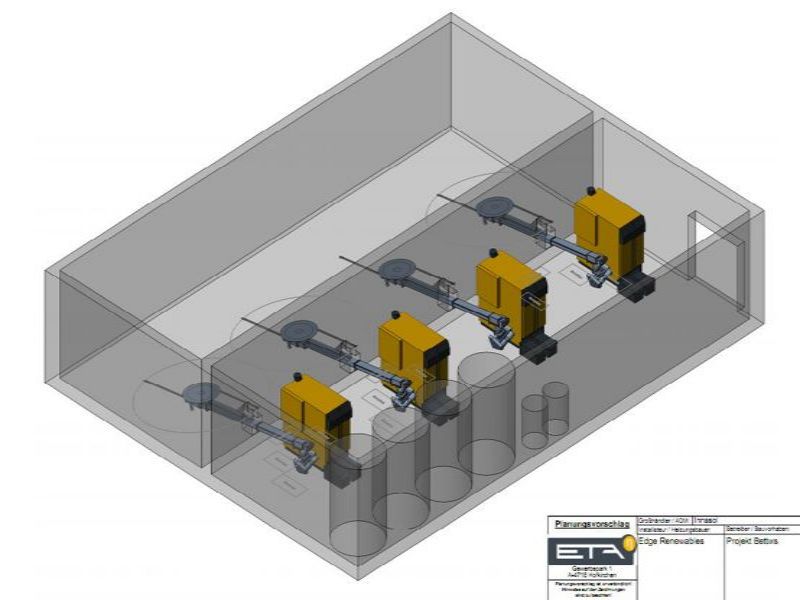 Edge Renewables cascade solution also uses the ETA biomass boilers. The difference between this and the containerised solution is that a number of boilers are able to be housed within one building. This is often the preference within the agricultural sectors or industrial premises especially when housing a number of biomass boilers to meet the heat demand for poultry sheds or several factory buildings
Benefits of Biomass Boilers…
Significant fuel cost reduction
Receive RHI payments for the energy that you produce
Produce savings on investment in the region of 15-25%
Payback period of 3 to 7 years
Reduce ventilation with external combustion
Environmentally Friendly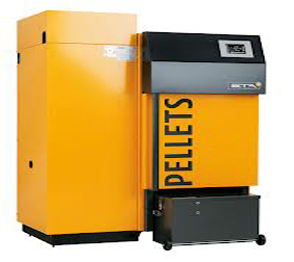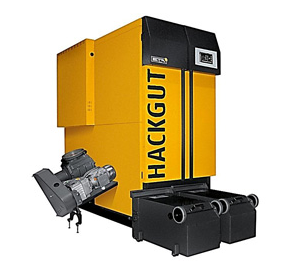 Edge Renewables awarded prestigious Innasol Customer Excellence Certificate
April 23rd, 2015 – Edge Renewables announces that it has been awarded the Innasol Certified Partner certification after successfully completing the renewable heating industry's inaugural accreditation scheme by the market leader – the Innasol Customer Excellence Programme.
Having now excelled in a number of training workshops, renewable heating expert Edge Renewables has secured its place as a leader in the renewable heating field, and is eager to save business and home owner's money by raising awareness of renewable heating solutions to those consumers who are unaware of it.
To become an Innasol certified partner, prospective or existing partners must achieve high scores in Innasol training courses and demonstrate proficiency in products, installations and all importantly customer service. The various training workshops that they must complete cover subjects including technical sales and product knowledge, renewable heating application and installation and service and maintenance.
Tim Pote, Edge Renewables said, "We are proud to be one of the few companies that has successfully completed the renewable heating industry's first accreditation scheme. We look forward to bringing the very best in biomass technologies to new customers, and in doing so saving them up to 45% on energy bills.
"Our certification clearly demonstrates our commitment to deliver consistently high quality installations and customer service. Through our partnership, we also have ongoing access to the very latest in technical training, meaning that we are amongst the best placed to advise our customers throughout the entire process, from initial conversations and installation, all the way through to service and maintenance."
Silvio Spiess, founder and CEO of Innasol, said, "We are delighted to be working with Edge Renewables as an Innasol Certified Partner. Continued training and development of our partners is vital for the overall growth of the professional renewable heating sector and we are happy to be contributing to this. We look forward to our continued partnership, which helps home and business owners save more of their hard-earned money."